Snowpark
The fun park above the city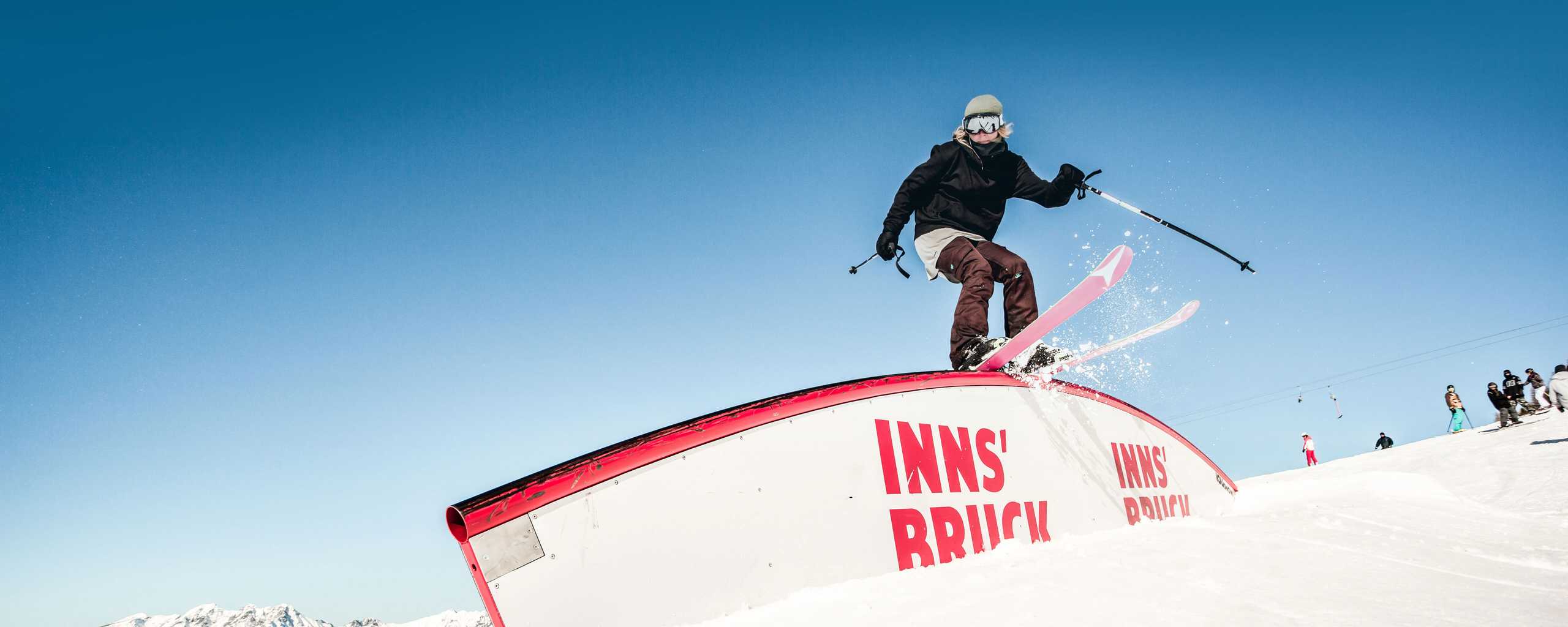 Hotspot and insider tip
The snowpark on the Patscherkofel has been a hotspot for the Innsbruck freestyle scene for years and an insider tip for guests from all over the world. In the sunny terrain above Innsbruck there are easy boxes, tubes as well as many, very challenging and creative rails and tubelines.
Beginners and advanced riders
The snowpark is divided into three sections. The upper part offers some freestyle beginner obstacles and a chillarea with interesting hike elements for advanced riders. A highlight here is our miniramp, which delights all levels.
Train and have fun
The heart of the snow park is located at a short drag lift directly behind, here experienced riders can get creative on various obstacles, train and have fun. Another short park section is located just before the middle station.